US President Donald Trump and North Korean leader Kim Jong-un have arrived in Singapore for their historic summit.
The US President, Donald Trump and North Korea leader arrived in Singapore with their entourage in preparation for their summit.
The meeting had been fixed to hold on Tuesday, June 12, on the resort island of Sentosa.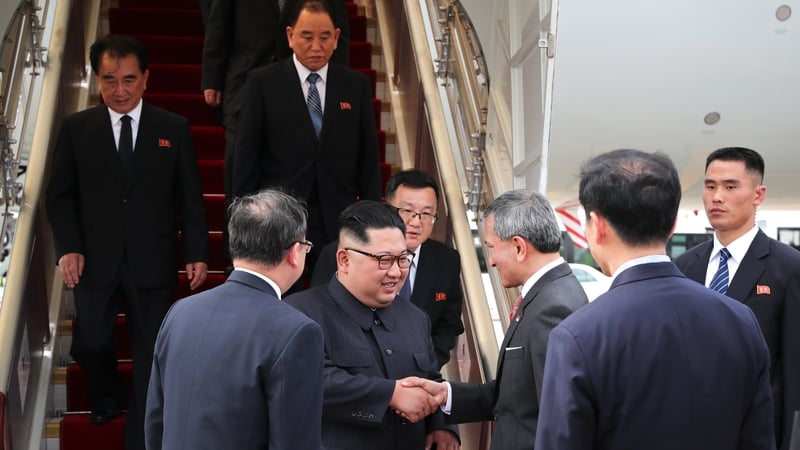 The meeting has a lot to do with global peacekeeping and security. Mr Kim Jong Un says the the entire world is watching and waiting for the outcome of the summit while Donald Trump calls it a one time shot at peace.
The US is going into the summit with a desire to convince North Korea to surrender its nuclear weapons while also giving some juicy proposals which will serve as gain for North Korea's agreement.
For a year and half, both leaders have traded insults, threats at each other until recently when both parties decided that they could talk this through and probably reach a consensus.
The US wants North Korea to get rid of its nuclear weapons in an irreversible manner that can be verified internationally. Only when steps begin to be taken in that direction will it "receive relief" from the grip of UN sanctions, Defence Secretary Jim Mattis recently said.
What could happen cannot be stated with confidence now but days to come will reveal them. However, President Trump had said if the meeting went badly, he'll issue a statement that bears the phrase "maximum" pressure will be used.